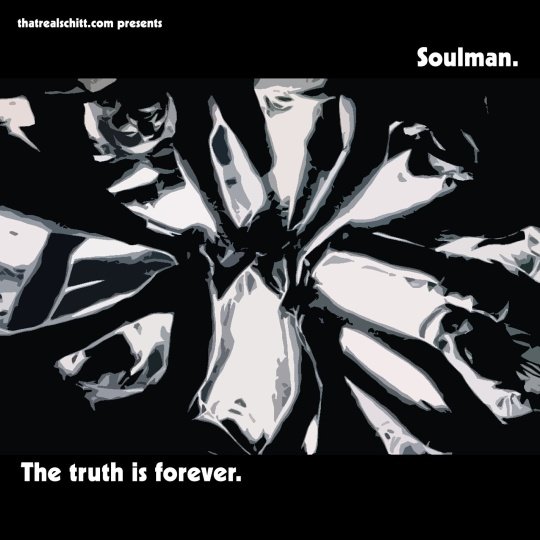 Sample and Breaks fiends rejoice… Soulman has returned, at least partially, to breaks and sample mixes! For those who don't know, Soulman was the master digger behind World of Beats, record dealer to the stars, and creator of way too many volumes of Archaeologists Classics.

"Just when you thought I was retired from the break mix game (I thought I was retired too, who knew)… I started working on this mix almost exactly one year ago and finally finished it today while the wife was at the movies with the kids watching Up (they said it was good).
I just grabbed whatever rock records were laying around at the time and played whatever sounded half decent. Dollar bin to ultra rare psych… it's all over the place."

Download: The Truth Is Forever mixed by Soulman

[via Soulman]
No tracklist provided… back cover after the break!