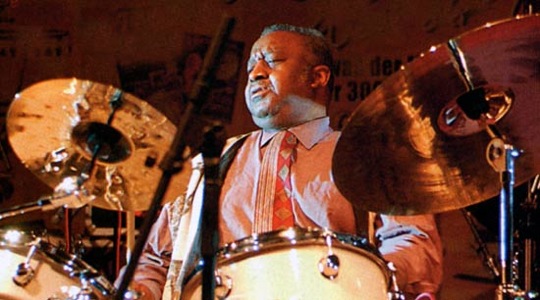 A must read article about legendary drummer Bernard Purdie, the most recorded drummer in history who appeared with over 2,500 artists on over 4,000 albums. Vinyl diggers will know the name… others will need to do some homework.
The New York Times highlights the birth of The Purdie Shuffle along with other great stories including his being incorrectly fined by James Brown and his desire to leave recording sessions as soon as he was done with his part.
"You'd do a first take, and he'd put on his overcoat as if he was about to leave," said Donald Fagen, the Steely Dan keyboardist. "The problem was that some of the other musicians had just become comfortable with the chords. You had to cajole him to do some other takes so everyone else could polish up their parts a bit."
Also be sure to watch the Purdie interview video at the middle of the page… very insightful.
Read the full NY Times article.