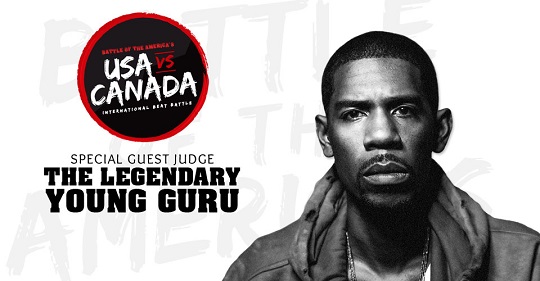 The Beat Academy presents The Battle of The Americas Beat Battle featuring judges Young Guru, Symbolyc One (S1), and Jake One. On Saturday June 21st 24 producers from USA and Canada will go to war in the ultimate team beat battle!
Grab tickets or visit Beat Academy for more info.
Video of The Road to SXSW battle featuring Wondagurl, Rich Kidd, Chef Byer, and more after the break!