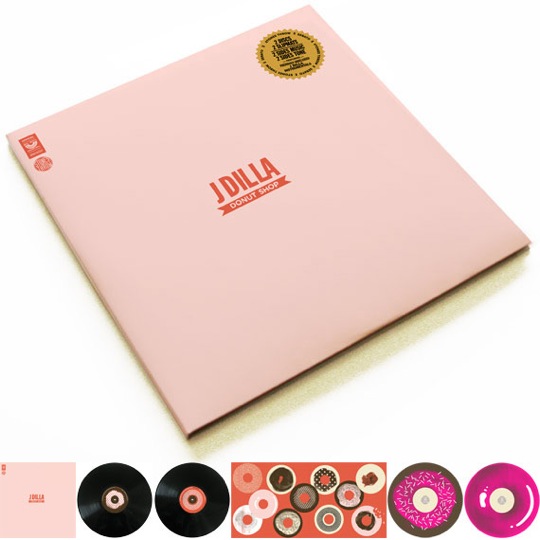 Stones Throw and Serato have decided to honor J Dilla with the issue of Donut Shop, an official Serato vinyl release.  The two disc combination of traditional vinyl and Serato control vinyl is officially licensed by Pay Jay Productions and features a total of 6 instrumental tracks, three of which were previously unreleased and hand selected by DJ J.Rocc from the J Dilla archives.  Also included are two donut slipmats in remembers of the iconic producer.
Donut Shop will be officially available May 10th, 2010.
Download: J Dilla "Safety Dance" and head over to Stones Throw to pre-order and grab one while you can.
Hit the break for additional pics!