This week's Friday giveaway features our man Su-Preme from Sunz of Man. For those who've enjoyed his production tutuorials, Su-Preme The Beatmaker Vol. 1 has finally been completed and released. Two (2) lucky readers will receive a copy of both Su-Preme The Beatmaker Vol. 1 and his full length film Git Rite featuring Fredro Starr, J. Hatch, and the Bogus Boys, which tells the story of a struggling producer with a plans to rob a drug king pin to finance his own record label.
From the cover of Su-Preme The Beatmaker Vol. 1:
"Inside you'll find 2 hours of exclusive, in-depth footage detailing the exact same techniques used by today's leading professional Hip-Hop producers. Covered topics incude: Sampling, sound editing, drum chopping & looping, program editing, beat composition, sequencing, song creation, and sample manipulation."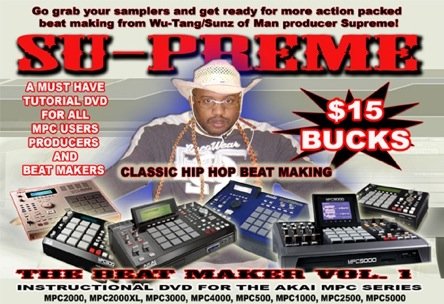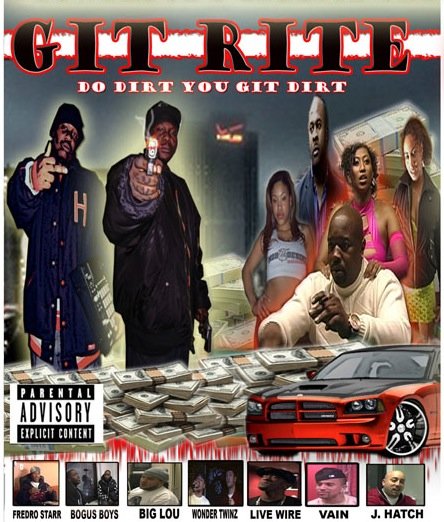 To win you must submit a comment to this post with answers to the following question:
What song, moment, or other reason made you want to start producing/making beats?
We'll choose the best response as our winner. Comments must be submitted before 12a.m Friday, May 16th to be entered. You may comment multiple times with no penalty. You must provide name and email address in your comment to be considered.
Both DVD's are available for purchase from Syklopz.com.
Also, if you haven't already, head on over and check out the Crate Kings/Smirnoff giveaway for your chance to snatch up a copy of KRS One, Q-Tip, and Common vinyl!