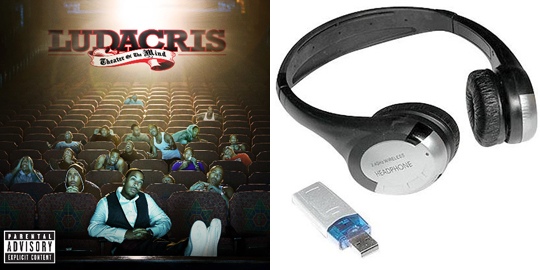 Let's get the holiday season started right! In preparation for the upcoming November 25th release of Theater of The Mind, Ludacris and Crate Kings have teamed up to give away a pair of Digital Age Walk-Free Wireless
Headphones along with a copy of the album to one lucky winner!
Enter for your chance to win by leaving a comment with the title of your favorite Ludacris appearance or song. Winner will be chosen randomly on November 25th, 2008 at 12am EST.
Digital Age Walk-Free Headphones transmit the audio from your computer in uncompressed digital audio format for the highest sound quality with a total range of up to 30 meters.
Ludacris Theater of The Mind track list after the jump!