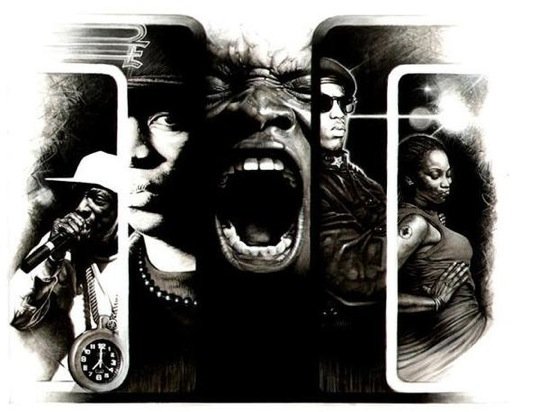 Here's another chance to show off your production skills. M-Audio, Obey, and Public Enemy have joined forces to offer aspiring producers the chance to remix P.E.'s "Harder Than You Think" and win a complete home studio, official limited-edition 12" Vinyl release, and clothing collection.
Head over to the contest site for complete rules and details on how to download the a cappella and submit your remix by the September 30th, 2008 deadline.
Grand Prize Package:
M-Audio Home Studio consisting of: Studiophile BX8a Deluxe monitors, Pro Tools M-Powered software, ProjectMix I/O control surface, Sputnik vacuum tube condenser microphone, Pulsar II Matched Pair condenser micro phones and Ozone 3 mastering software (valued at $4,500).
Official Limited-Edition 12" Vinyl Release by Obey Records: Featuring design by Shepard Fairey, 500 copies will be produced with proceeds to benefits the Boys and Girls Club of America.
Complete Set of the Obey Public Enemy Clothing Collection including two t-shirts, military-style jacket, hooded sweatshirt, three hats, and lace locks (valued at $500).