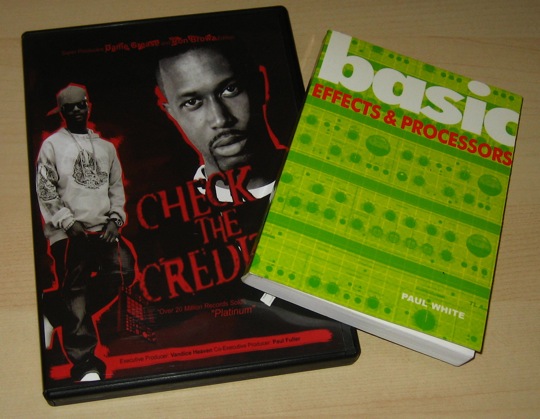 It hard to deny that 2008 was an incredible year for online producer related material. In fact, the year was so good that it became immensely difficult to narrow down the best of the best… so we're asking you! What was the best producer, DJ, or beat making video posted on Crate Kings during 2008?
Submit a brief comment about your favorite Crate Kings video post and become eligible to win a copy of Check The Credits DVD ft. Ron Browz & Dame Grease plus a copy of the book Basic Effects and Processors by Paul White.
Deadline: Jan. 17, 2009 at 12am. Winner will be chosen either by video selection, comment, or even randomly depending on submissions (and our mood).