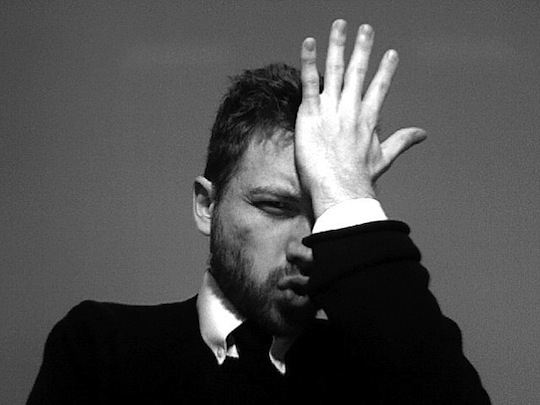 One of the primary goals of Crate Kings is to highlight noteworthy up-and-coming producers while offering readers insight into the minds and work of established producers. During this time I've seen a great number innovative methods used to gain attention and what seems like an infinite number of ways to become permanently ignored.
Thanks to technology and new promotional and distribution tools, independent musicians and artists now have an unprecedented amount of freedom and access. However, along with this newfound freedom, some things still remain quite challenging. One of the toughest tasks that remain for independent musicians and artists is how to correctly go about online promotional activities without offending and alienating the very same media outlets that they are attempting to gain attention from.
Hopefully after reading this post you'll be able to avoid a few costly online music promotional mistakes, some of which range from minor technical errors and time wasting to indirectly insulting those that might like to otherwise work with you.
12. Comment Spamming w/ Fake User Profiles
Spamming the comments section with an overwhelming number of fake fan comments then using your label staff to pick a fight when you're called out on it.
IMPACT: Severe
RESULT: All your future projects will be ignored and you will become the subject scathing editorials. Depending on the situation, this may also become a reputation management issue.  See: Groove Chambers Is A Loser And Other Ramblings.
FIX: Simple. Let real viewers and fans make the comments.  Apologize for damage that you may have done and use it as an opportunity to establish a relationship.
11. Twitter Spam
Twitter spamming a bunch of sites with the exact same message.
IMPACT: Moderate
RESULT: Mostly ignored.
FIX: Directly target sites that would be interested in your offerings.
10. Sending Old News
Here's the thing that many artists don't realize. Music news is an extremely time sensitive enterprise and we all work very hard to avoid being hit with a late pass. If I spend time writing about you only to find out that it's already too old, you've just wasted valuable time on something that can't be used.
IMPACT: Mild/Moderate
RESULT: Delete key and mostly ignored.
FIX: Research your media outlets before release material in to the wild, then send in a timely manner.
9. Poor Use of Social Proof
Trying to use social proof from other sites to get a site to post about you or recycling an old promotion. This is very similar to sending old news, but worse. Sending a message that tries to leverage your appearance on another website or rerun a promotion that's already been done does nothing but sabotage your efforts. Essentially it says that you thought the other site was more important and gave them priority.
IMPACT: Moderate
RESULT: Delete key and mostly ignored.
FIX: Either target multiple related sites early or create new content for the additional sites.
8. Not Sending The Music
Sending an email asking how to submit material without attaching the material. Asking how to submit music makes sense, but doing so without bothering to attach the music doesn't.
IMPACT: Mild
RESULT: Delete key.
FIX: Send the email with music/promo material and ask for confirmation that it was sent to the correct contact.
7. Scraping Content
Scraping content from a site without attribution, then asking from promo or other favors from the very same site. Plagiarism is a big no no. Doing it without giving a link or mention back is even worse. By snatching content from the people who have a direct hand in giving you more exposure, you've essentially sabotaged all of your efforts.
IMPACT: Severe
RESULT: Delete key, blacklisted, or otherwise ignored.
FIX: Write your own content. Show attribution when appropriate.
6. Refusing To Unsubscribe
Refusing to unsubscribe someone from your unsolicited email list is another big no-no. This is almost too basic to explain.
IMPACT: Severe
RESULT: All your future projects will be ignored.
FIX: Comply with the request and unsubscribe immediately. An apology is a nice added touch, but not necessary.
5. Follow-Up Stalking
Follow up is good. Too much of it is just annoying and will quickly make you the repeat victim of the delete key or land you on an email filter.
IMPACT: Moderate
RESULT: Constant delete key, email filter, or otherwise ignored.
FIX: Engage and attempt to build a relationship. See if there's a way for you to contribute and help the site even if it does not directly involve your project. As a result, the editor or blogger my help give you ideas to craft an idea that would be mutually beneficial for both you and the readers.
4. Comment Link Spam
Spamming comments sections with links to you're myspace or youtube page. Your comment may last for a few minutes, but you've instantly earned yourself a spot on the banned list.
IMPACT: Severe
RESULT: Blacklisted
FIX: Leave a valuable comment or spend time creating something that readers will find valuable and worthing of posting.
3. Using Unsolicited Email Lists
Using a unsolicited, generic bulk email using service like FanBridge or Mad Mimi . I've NEVER receive a quality email from any of these services and have actually implemented specific filters in place to prevent ever seeing these emails.
IMPACT: Moderate
RESULT: Email filter. All your email is sent to a black hole.
FIX: This is a tough one. Many people have had great results and have been able to cultivate their following with opt-in lists, however, if you're sending untargeted and unsolicited email to people that didn't subscribe, I doubt it will help you very much. Consider focusing on sites that would be most interested in what you're offering and using these services to reach people that have expressed interest in you.
2. Stay Boring
Doing the ordinary. Nobody cares to watch a video about your opinion on music or your creative process if you've never done anything of note. Nobody cares about your top 5 producers if you don't have any production credits. Instead of doing the usual interview, focus on the unique things that set you apart. For example, do you have some really unique gear or rare record collection? Can you show and explain an unusual recording technique?
IMPACT: Mild
RESULT: Delete key and possible filter.
FIX: Take into consideration the goals of the website or blog. Sites do not exist to promote you music, but rather to offer great material to readers. Make your content interesting and valuable. If readers will find it interesting, it's almost guaranteed to get attention and featured on the site.
1. The Snub
You received a good deal of attention then made a public statement thanking a couple of high-profile blogs and lumped everyone else into the "other blogs" category. Essentially, this says that the other sites weren't important enough for you to mention by name.  Some sites have huge readerships while others have moderate readerships, but have established authority in their niche and are watched closely by larger sites.  It's a good practice to pay attention to the spread of information and discern the hubs of influence.
IMPACT: Mild/Moderate
RESULT: Influencers may feel snubbed.  In the future they may not be bothered to mention your name either.
FIX: This is tough. If you generally don't care how you're perceived by anyone other than the major players, then by all means keep doing what your doing. Otherwise, consider using a blanketed statement for everyone who offered exposure or reach out to those that were responsible for your promotional success.