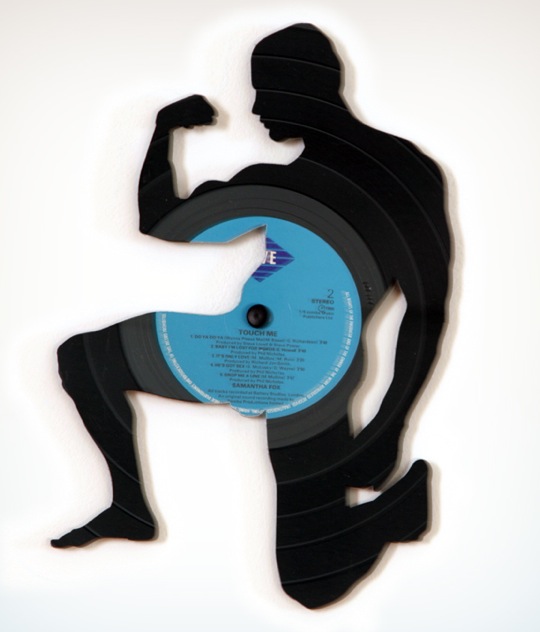 Artist Carlos Aires gives new life to piles of dollar bin throwaways by creatively reworking them into unique works of art. Each laser cut vinyl gem is a one of a kind creation guaranteed to please any dusty fingered enthusiast.
Check out the full collection at Aeroplastics Contemporary.
More images after the break!