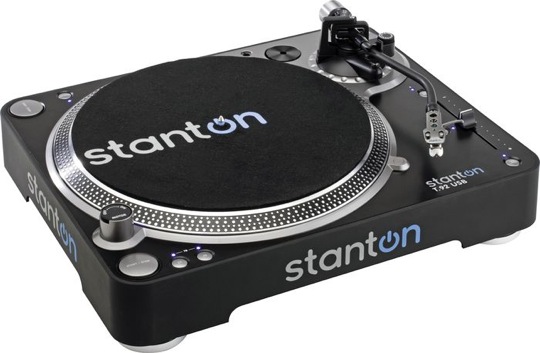 DJ equipment manufacturer Stanton has offered two more options for those currently in the market for a turntable.
The T.92 USB features a high-torque direct drive motor, S-Shaped tone arm, and built-in DSP while the T.55 USB offers belt-drive and a straight tone arm. Both turntables come equipped with USB and S/PDIF outputs along with Cakewalk Pyro Audio Creator and Audacity to assist with digital archiving, transfer, and editing.
With a suggested price tag of $299 (T.92) and $199 (T.55), both offering could be of interest to budget minded DJ's.
See Stanton for more info.