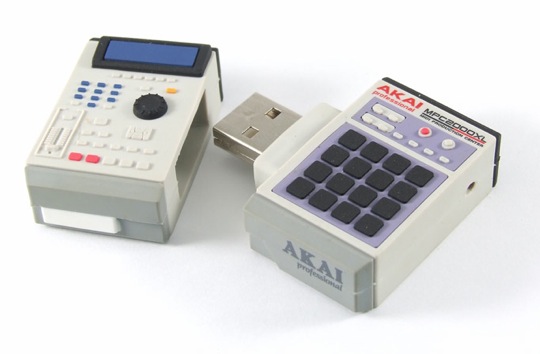 Quiet as kept, I drooled a little when I first saw these MPC 2000XL and SP1200 USB flash drives.  How crazy would it be to have a USB drive that actually matches the your sampler of choice?  Here's a chance for producers and beatmakers to carry around two of hip-hop's most history laden sequencers in their pocket at all times.
The 4GB flash drives feature Toshiba memory with casing constructed from PVC rubber fashioned in near exact detail of the original Akai MPC 2000XL and EMU SP1200 samplers.
At the moment both drives are pre-order only with a scheduled ship date of June 12, 2009.
See the website for complete details.
See more pics of the drives!