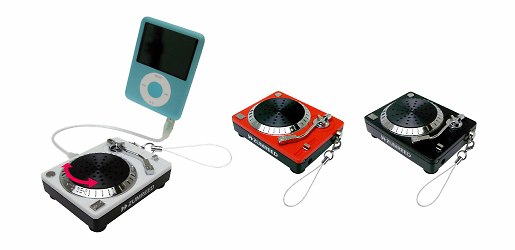 Complete with USB charging, functional start/stop button, moving platter, built in scratching, and other effects. The $45.99 price tag completely make this a bargain that cannot be passed up!
DJ Speaker is able to connect to any audio source such as iPods or laptops. Featuring a single speaker that is loud and do not need any power source when it is playing. It comes with an USB cord for DJ Speaker to charge through a computer. 3 variation of mixed scratches allow the user to become a DJ in a short period of time.
Go grab one and become a TRUE mobile DJ.
[via RGS]
Video after the jump!