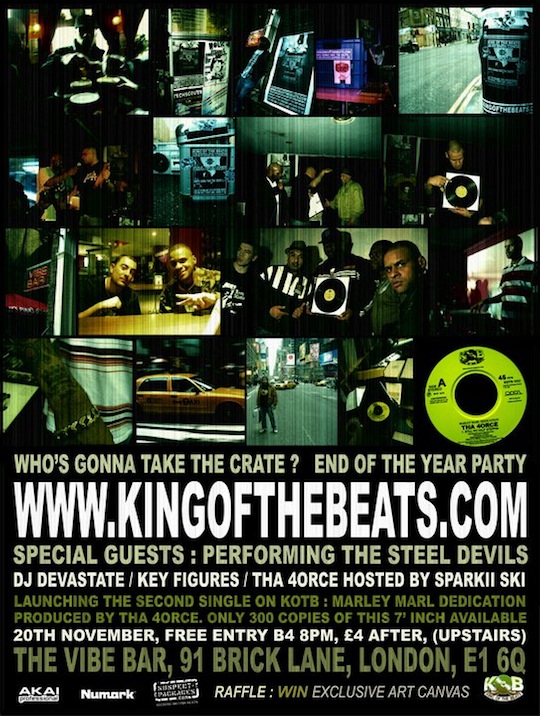 A little short notice, but probably an event that you'll want to check out if you're in the London area.
On Saturday November 20th all five 2010 King of The Beats champions battle each other for the title of Champion of Champions.
Hit up King of The Beats for more info.