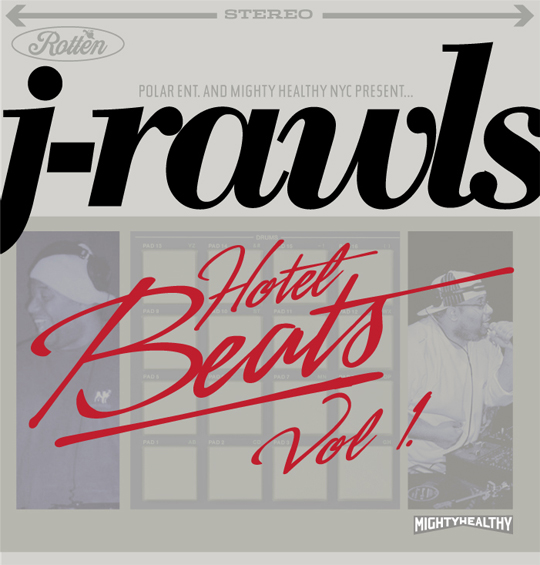 Clothing manufacturer Mighty Healthy NYC presents J Rawls Hotel Beats Vol. 1. The free collection features 21 recent instrumentals that were composed entirely in a hotel room.
Download: Hotel Beats Vol. 1 by J Rawls
Hit up J Rawls on MySpace or visit Might Healthy's website.
Back cover after the break!