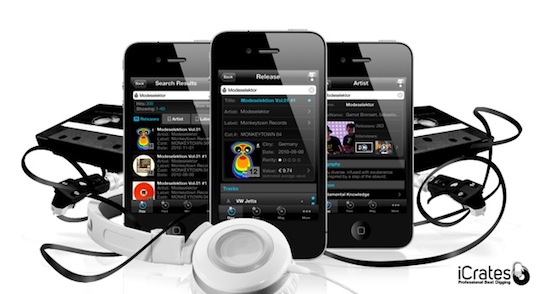 Now here's something that may interest crate diggers and record fiends who are looking for a new piece of technology. The iCrate iPhone app, which bills itself as the ultimate search tool for record collectors and crate diggers, provides mobile crate diggers with such features as a barcode scanner, record rarity, average selling prices, current offers, audio samples, location tagging, and guides to the best record stores around the world.
The iCrates app gives instant access to the biggest music databases and marketplaces such as Discogs, eBay, Amazon and iTunes. Users find detailed information on releases, artists and labels while searching for music in record stores or on flea markets.
At $1.99 iCrates may be worth grabbing.
Visit iCrates for more info or grab the app.
Hit the break for full video.