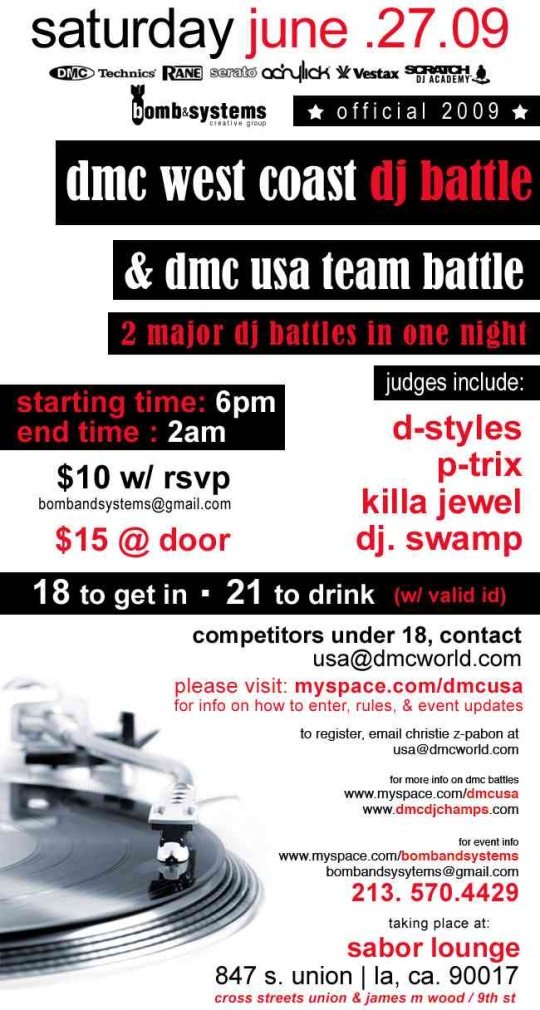 The DMC Wesst Coast Regional and USA Team battles will take place on Saturday, June 27, 2009 at LA's Sabor Lounge and will feature judges D-Styles, P-Trix, Killa Jewel, and DJ Swamp.

DMC West Coast Regional and USA Team Battle
Sabor Lounge
Saturday June, 2009 @ 6pm
$10 in advance/ $15 @ door
847 S. Union, LA
Congrats to DJ Supreme, DJ Shiftee, DJ Ohm, and As-One for winning their respective events.
See DMC for more info and event updates.