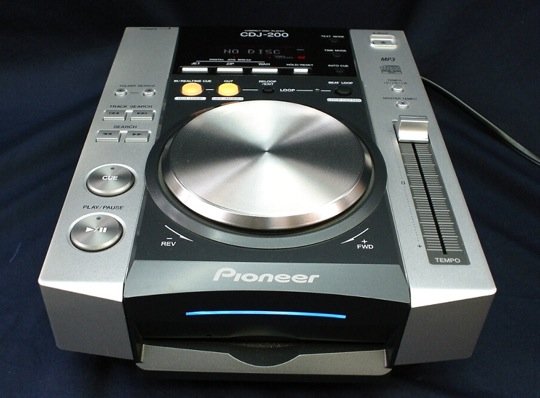 Hip-Hop fans that just somehow couldn't fully get into Guitar Hero will now have something they can almost relate to with Activistion's summer 2009 release of DJ Hero. Now that DJ'ing and turntablism are officially coming of age in video games, bedroom Dj'ing will be taken to even new heights. Soon couch potatoes everywhere will run around claiming that they know how to flare.
No flicks of the the controller have surfaced yet, but the device has been described as looking "a lot like a simplified DJ Deck. There is a platter for scratching which will act like the strum toggle on a Guitar Hero guitar. Above the platter are three buttons for sampling. The controller also includes a cross fader and a sound effects dial which will act like the whammy bar in Guitar Hero."
*Note: The picture above is not the actual game controller, but a Pioneer CDJ-200.
[via Kotaku]