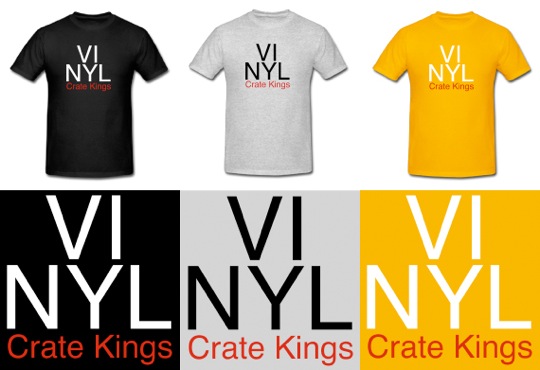 Crate Kings T-shirts are finally here! Of course, since this site originally started as a tribute to vinyl, it's only fitting that the first round start off with another tribute to our favorite subject. Rest assured though, many more producer and DJ inspired designs are on the way.
Visit the t-shirt store.
Become a fan of Crate Kings on Facebook.
Follow us on Twitter.
Enjoy Life.