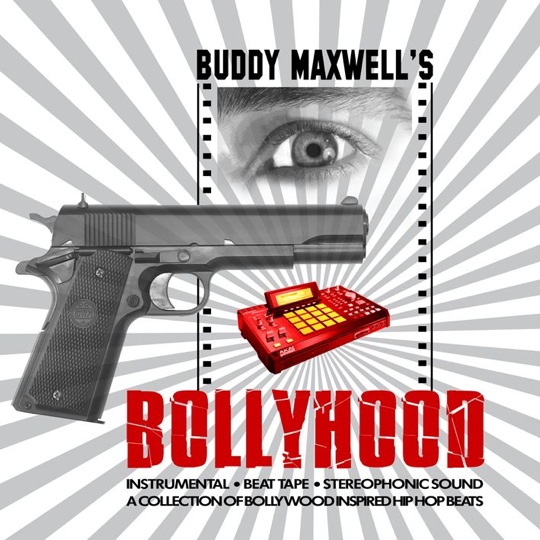 Prodocer/crate digger Buddy Maxwell sampled, chopped, and rearranged various Hindi and Malayalam movies soundtrack to create a Madlib and DJ Ohm inspired beattape entitled Bollyhood. With professionally structured interludes along with pre-set choruses, cuts, and scratches, Buddy Maxwell's 21 track Bollyhood beattape really comes across as more of an instrumental album than a beat demo.

"Bollyhood is a beat tape I put together in winter 2007, made from various Hindi and Malayalam movie soundtracks I found while out digging. All tracks were done on a mpc2500 except for the intro, which was done on a Yamaha su700."
MC's are encouraged to download Bollyhood and make their own vocal contributions:
"If any of you emcees out there wanna get busy over any of these beats, go ahead – just big me up, and send me a mp3 or a link of your track – I always love to hear a dope emcee over my beats…"
Download: Buddy Maxwell – Bollyhood
Visit Buddy Maxwell on MySpace
Backcover after the jump!