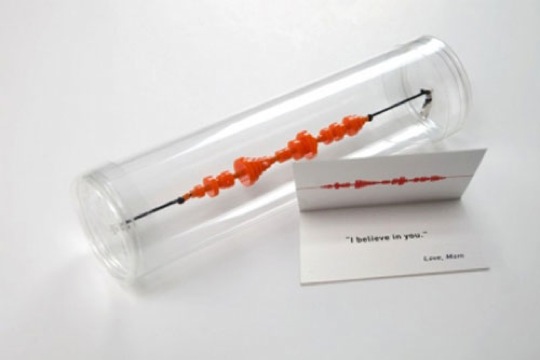 Not only can you combat teen drug use and contribute to improved personal karma, but your wrist can look much better with completely custom, production related gear.
Originally intended to help youth carry anti-drug reminders of their parents, personalized voice recording are converted into bracelets that actually represent the three-dimensional waveform.
"All net proceeds collected The Sound Advice Project shall be donated to not-for-profit organizations dedicated to drug use prevention and awareness."
Go grab yours for only $18.
[via Boing Boing]