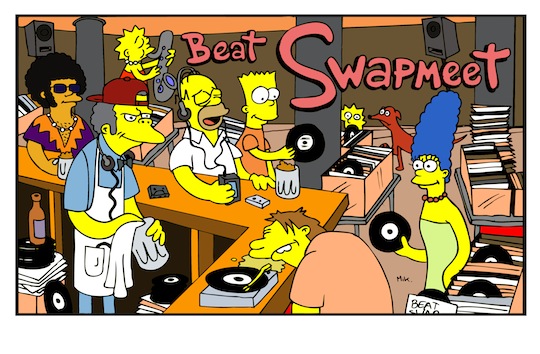 Previous Beat Swap Meets have clearly been the place to be for anyone involved in the hip-hop arts. Vinyl dealers, performances, b-boys, clothing, and an all around good time. Head over if your in the area.
Guest DJ's – CURSE (Co-founder of the Beat Junkies), DUBS ONE (Turntable Addicts, Proper Audio Radio), DYNAMIX (Immortal Fader Fyters), KUTMASTA KURT (aka The Funky Redneck), & MUSIC MAN MILES (Breakestra, Root Down)
See footage of past events and visit Beat Swap Meet online for more info.
Sunday, December 12, 2010
Grandstar Jazz Club
943 N Broadway (aka Sun Mung Way)
Los Angeles CA 90012
The home of Boombox, Fly-Ball, & Soul Sessions