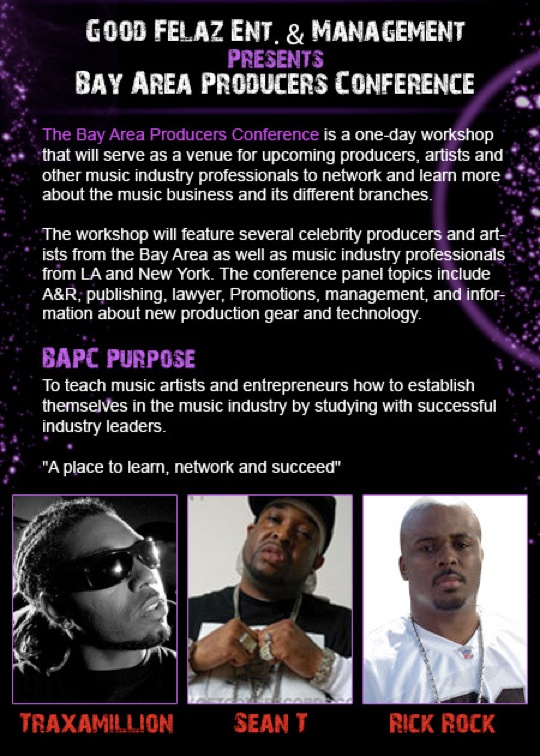 The Bay Area Producers Conference will take place on Saturday July 25th, 2009 in San Francisco. With a early bird price of $45, the one day conference promises attendees including notable Bay Area producers Traxamillion, Sean T, and Rick Rock.
Panels & Events Include:
Surprise Key Note Speaker
Making Money With Your Music
Open beat battle
Working With Managers To Achieve Your Goals
Beats & Rhymes As A Business
The Truth About A&R
Artists Panel
Producer's Brainstorming Session
Honorary Producer Award Presentation
Bay Area Producers Conference
Saturday July 25th, 2009
Cathedral Hill Hotel, San Francisco
Early Bird Registration: $45
See Bay Area Producers Conference for more info.