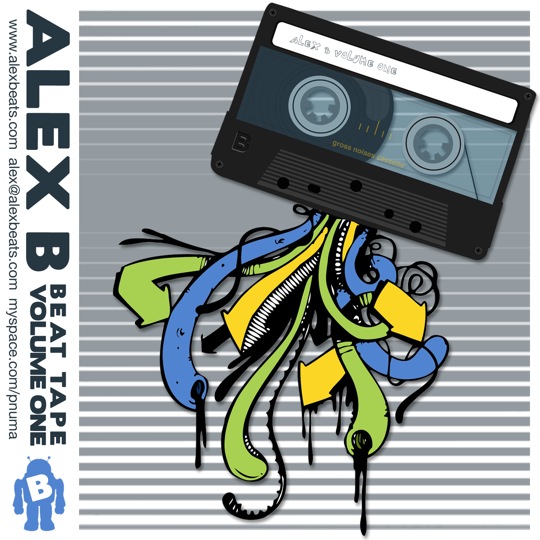 Producer Alex B just dropped a gem of a beat tape for all those needing a fresh instrumental fix. Alex B is a classically trained musician known for playing the violin, bass, and more with the group Pnuma Trio. In addiiton to his group collaboration, his solo production work is also something to keep an eye on featuring a mix of analog hardware, synths, hip-hop, jazz, and down-temp inspired elements.
On a side note… some may remember The Music Exchange record store auction that we reported earlier this year. Alex made the trip and literally bought a truck load of records!
"I took your advice about the Kansas city auction and ended up buying an entire commercial truck full of records. By the end of it they were selling them by the Palette!!!! What!!! I got 3 palettes of records."
Download the beat tape and visit his website or 1320 Records for more info.
Note: Two bonus tracks featuring Raashan Ahmad from Crown City Rockers can be dowloaded here.
Hit the jump to catch a glimpse of Alex B at home digging through his personal vinyl collection along with the Beat Tape Volume One back cover.