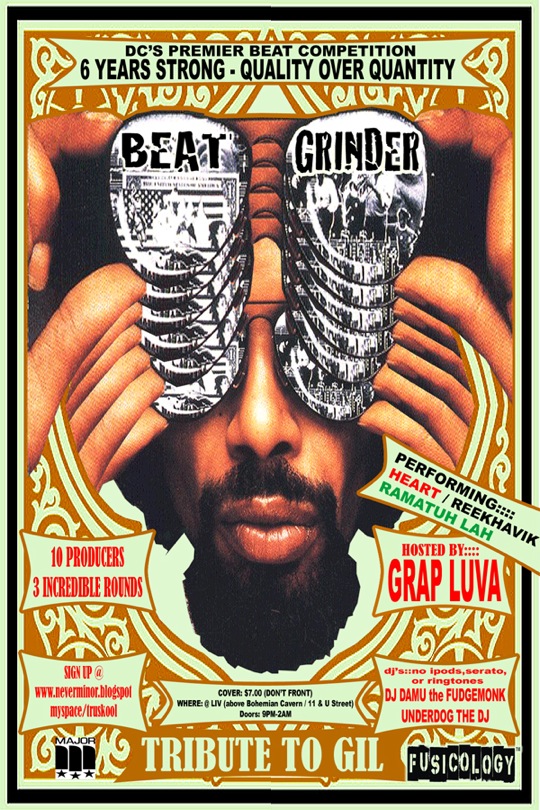 On Wednesday, December 17th Beat Grinder pays homage to Gil Scott Heron on its 6 year anniversary. Ten producers will battle it out for the DC Beat Grinder crown… producer goes home as king.
Hosted by: Grap Luva
Dj's: Damu the Fudgemunk and Underdog the DJ
Performing:
HEART (DC'S MOST SLEPT ON FEMALE EMCEE)
REEKHAVIC (BACK FOR THE FIRST TIME)
RAMATUH LAH (LIVE FROM THE DARK CONTINENT)
Sign Up to Battle at MAJOR (1426 Wisconsin Avenue….admission is $5.00 before December 12th and $10.00 between the 12th & 15th.
or email underdog@majordc.com
Givaways all night long!
Liv @ Bohemian Cavern
Washington, DC
Wednesday Dec. 17th / 9PM to 2AM
18 to chill / 21 to spill