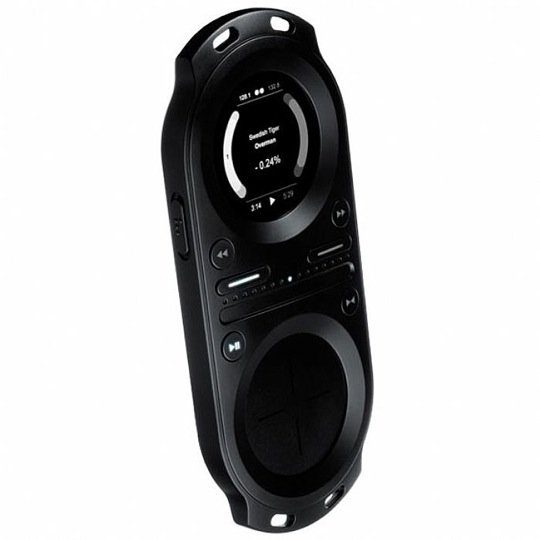 Am I the only one who actually wants one of these really badly? We all love gadgets, but I could easily see myself losing a ridiculous amount of productive time playing with this device.
With the Tonium PaceMaker you're given mixer functionality along with the ability to alter track speed, bend pitch, crossfade, EQ, and rewind all from the palm of your hand. It's surely not a device like Serato Scratch Live where you can preserve much of the essence of traditional mixing, then again, the goal of PaceMaker seems to have been to get as far away from traditional as possible.
As a standalone, backpocket mixing solution, PaceMaker comes complete with a 120 GB Harddrive, 3.5mm line & headphone connectors,18 hours playback/5 hours mixing time, plus the ability to support and a vast array of audio formats including MP3, M4A (AAC-LC), AIFF, FLAC, WAV, Ogg Vorbis, and SND.