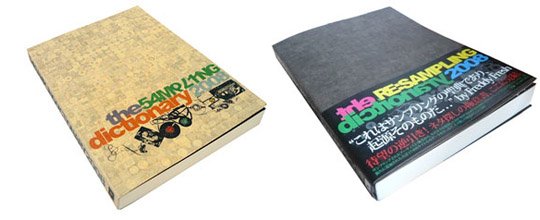 No more complaints from slackers in the back row, you're sample homework has already been done for you!
For the more studious (or lazy depending on your point view) producer types, Freddy Fresh Model Art Tokyo delivers the 2008 installment of the Sampling & Re:Sampling Dictionaries. With over 250 pages, the Sampling Dictionary features listings formated by Artist's Name / Track Title/Sampled Artist / Sampled Track, while the Re: Sampling Dictionary provides the exact same info, but in reverse index.
Sure, we're gonna hear all types of balks and arguments from who don't think this is "keeping it real", but do you really care when you're saving years of lost time, money, and sleep trying to figure solve the problem of that the elusive sample ID?