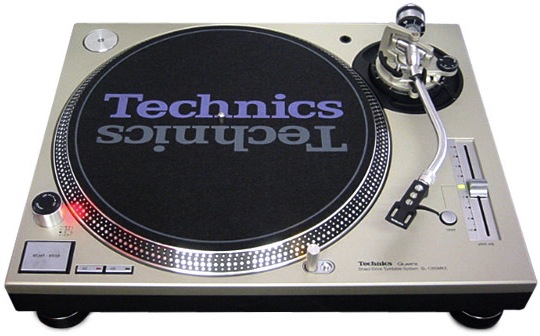 Many Crate Kings readers have spent a substantial portion of their lives behind a pair of Technics turntables. Whether jumping around looking for samples, putting together a battle routine, or keeping party goers occupied, it's always been comforting to know that these gems could be relied upon in even the most challenging environments.
The Technics 1200 turntable, which was first produced in 1972, is a testament to engineering quality and consumer loyalty. Let's face it. These things were built like tanks. In fact, my personal pair is over 15 years old and has easily stood the test of time.
It's sad to say that after over 30 years in the marketplace, it seems as if newly manufactured Technics turntables will soon be a thing of the past. Panasonic has made the announcement that it will cease production of Technics turntables due to lack of demand.
Reader Question:
What's your favorite Technics turntable memory?
[Tokyo Reporter via Giz]