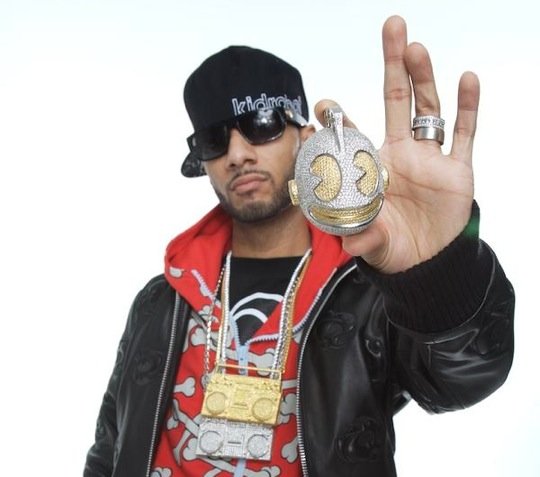 Forbes Magazine just dropped a feature on Swizz Beatz detailing his earning potential from music and collaborative efforts with cell phone providers and clothing manufacturer Tommy Hilfiger. It's amazing to obtain a small glimpse into the scale of Swizz's personal economy.
Last year he rode his royalty-spewing catalog of the 400 songs he's produced up to No. 17 on Forbes' Hip-Hop Cash Kings list with an estimated $12 million in pretax earnings. Like many rappers, he splurges on flashy cars (a Lamborghini Murciélago, a Mercedes SLR McLaren and a Cadillac Escalade, to name a few), but his finest possession is an art collection that includes original paintings by Andy Warhol, Jean-Michel Basquiat and Keith Haring. He can afford a few more. His earnings for 2008 will probably top $17 million.
Read the complete article for more.