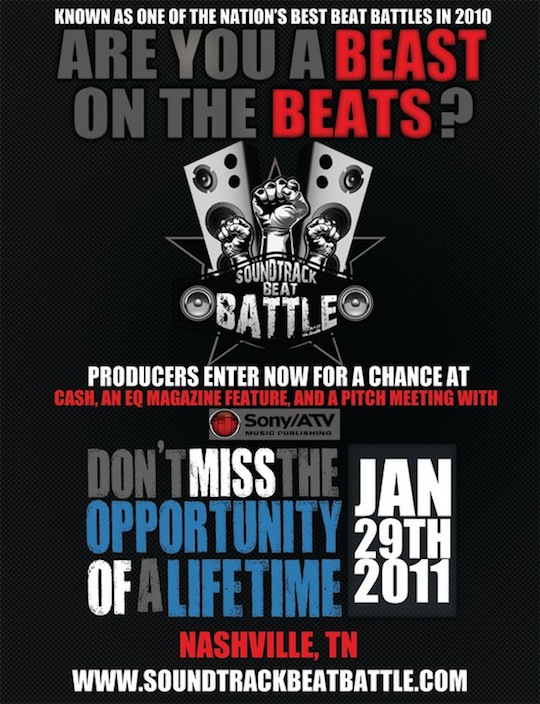 The Soundtrack Beat Battle takes place on January 29th in Nashville, Tennessee. Prizes include cash, a trophy, production kit, a feature in EQ Magazine, a pitch meeting with Sony/ATV, and more.
Soundtrack Beat Battle
Saturday, January 29th
Doors 7pm / Show 8pm
Limelight
201 Woodland Street
Nashville, TN 37213-1216
Head over to Soundtrack website for more event or competitor information.
Hit the break for highlight footage of past events!