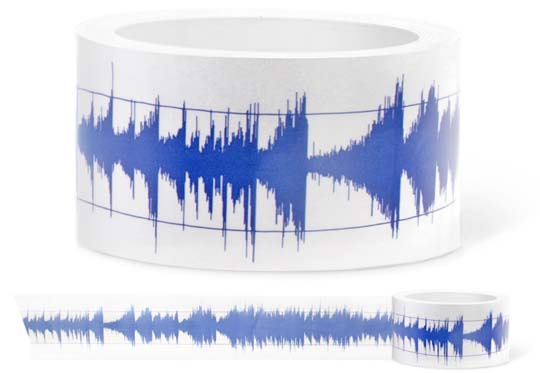 Who said the mundane office supplies shouldn't be entertaining? Designed by Vladimir Shreyder, Sound Waves tape features an image of a sound waveform throughout the entire 2 inch wide roll of 3M packing tape #371.
Not only will it be fun to seal your packages with the Sound Waves tape, but it's also yet another way to make your packages stand out to those on the receiving end. Plus, with a cost of approximately $5.77 (USD) each, grabbing a roll of your own is almost a no brainer.
See Art. Lebedev Studio for more info.
[via APC]