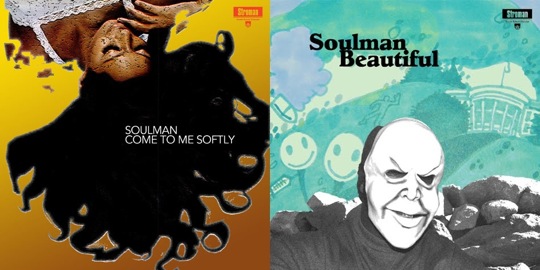 Soulman returns!  The man behind World of Beats and Archaeologists Classics returns to deliver a double dose of professional crate digging to his legion of eager listeners.  Beautiful and Come To Me Softly, two new mixes that were released within days of each, highlight a number of Soulman's personal phych rock, jazz, and soul favorites.
Beautiful:
Just playing a bunch of soft, mellow psych songs that I really love.
Come To Me Softly:
This is really more of a Best Of Archaeologists compilation type joint… I'm just putting my name on all of 'em from now on (why not?). No cutting and scratching, just playing some music I like.
Download: Come To Me Softly and Beautiful by Soulman.
Visit Soulman for complete details and commentary on the two releases.