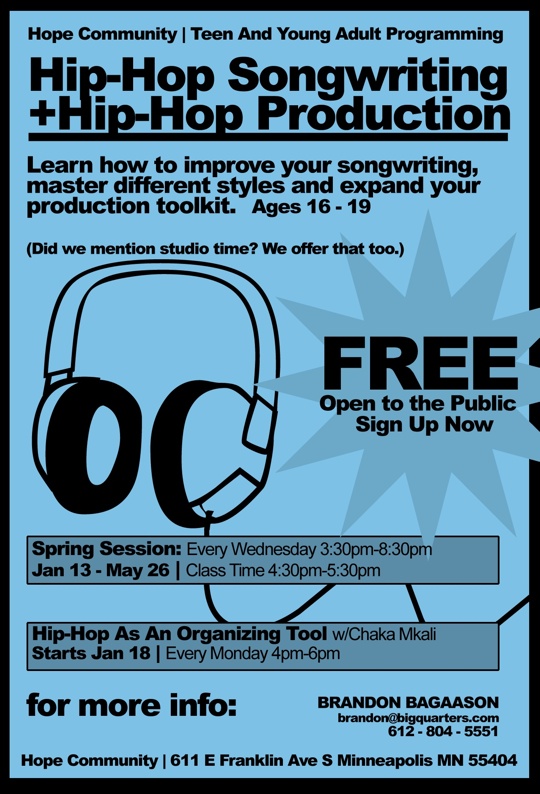 Big Quarters (Brandon Allday and Medium Zach) are offering free hip-hop songwriting and production classes to anyone in the Minneapolis area ages 16-19.  The classes, which take place every Wednesday from January 13th to May 26th at Hope Community, even include studio time for those who are interested.
Contact Brandon for more info.
Big Quarters also recently appeared in an interview with MTVmusic.  From their use of innovative subscription based music distribution to their active involvement in local music and community events, you've got to love what these guys are doing.
See Part 2 of their MTVmusic feature after the break!