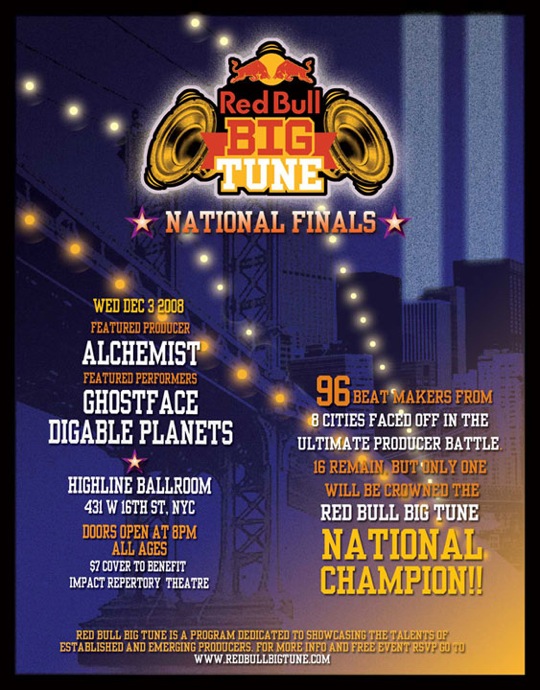 It all goes down on Wednesday, December 3rd in NYC where a total of 16 producers and beat makers will take the stage to determine who will be crowned Red Bull Big Tune Beat Battle National Champion. I can't wait to see the resulting footage and hear some of the treats that were laid down. Remember… real producers don't dance.
Note: Crate Kings officially endorses Chicago producer Rob Bates in his quest for the title and wish him the best of luck!
Featured guests include: Alchemist, Ghostface, and Digable Planets.
Doors Open: 8 PM
Entry: $7 Cover to Benefit Impact Repertory Theater
Highline Ballroom
431 W 16th St.
New York, New York
Visit Red Bull Big Tune for more info.