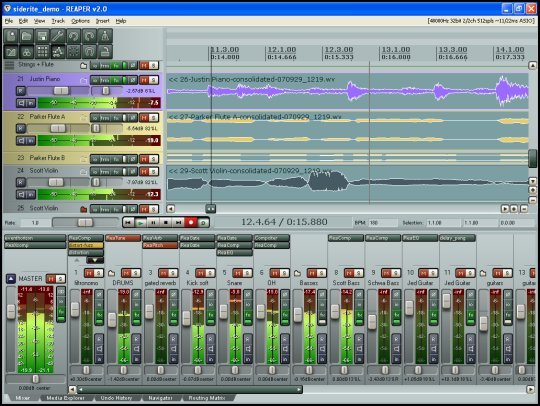 For PC users unwilling to use Pro Tools or Adobe Audition, you may want to try the recently updated version of Reaper. Designed by Cockos Inc., Reaper is a DAW which features a 64 bit audio engine, VST plugin & MIDI support, and can be run from a USB key or other removable media. Considering the robust features and low cost of $50 for a non-commercial license, this could be an option worth considering.

Features:
Powerful routing of audio-functions as an entire virtual studio with patchbays.
Integrated network FX processing (use spare machines for additional processing power)
Supports reading/writing most media formats on the fly, including WAV, AIFF, OGG, FLAC, Monkey's Audio (APE), WavPack, and more!
Editing features (auto-crossfades, ripple editing, arbitrary item grouping)
Multitude of built-in FX, user editable FX, support for third party plug-ins
Support for MIDI sending/receiving to ReWire devices
64 bit audio engine
Excellent low-latency performance
Stunning multiprocessor performance
Supports a wide range of hardware (nearly any audio interface, outboard hardware, many control surfaces)
ReaPlugs: high quality 64 bit effect suite
See Cockos' website for more info.