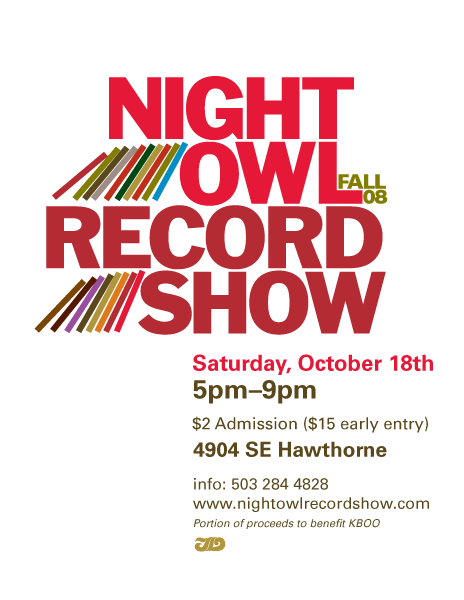 Billing itself as the "nation's first night time record show", the Night Owl Record Show might also be able to take the title as the first 21+ vinyl event with a 21+ lounge. With early bird admission beginning at 3pm, Night Owl offers a welcomed change of pace to those accustomed to the typical crack of dawn record show start times.

"A portion of the proceeds from The Night Owl Record Show will go to benefit KBOO, Portland's nonprofit community radio station."
$2 Admission ($15 early bird)
5pm – 9 pm | records – food – drinks
Portland Eagles Lodge
4904 SE Hawthorne Blvd.
Porltland, OR
See the Night Owl Record Show website for more info.