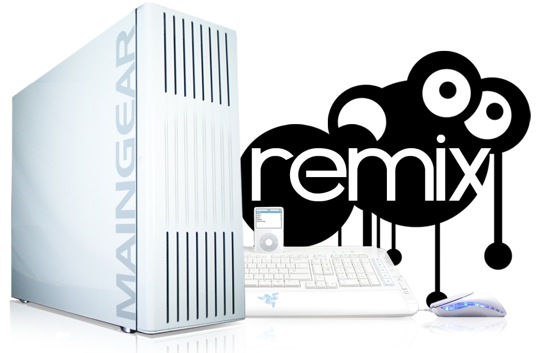 Even computer workstations are not immune from inducing gear lust. Performance PC manufacturer MAINGEAR has announced their new Remix series specifically targeted to audio and other creative professionals.
The hand-built computers feature Intel Corei7 processors, M-Audio PCI interfaces, studio quality sound insulation, liquid cooling, customizable color & branding, and more.
The base model Remix starts at $1,999.99 and up depending on which configuration is chosen. Head over to MAINGEAR for full specs and ordering info.