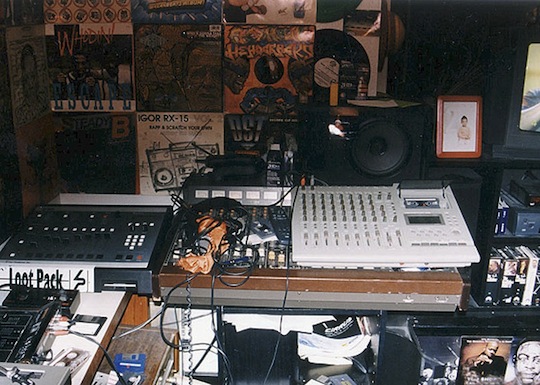 From the record cover lined walls to the stacks recording equipment piled high on itself, Madlib lets loose a small collection of photos that were taken by DJ Design and date as far back as 1994.   As expected, there are quite a few gems from his early days as a producer/beat maker.
Most of the music on Madlib Medicine Show #5: The History of the Loop Digga, was created from beats stored on floppy disc, created on SP-1200, and recorded & mixed on a Tascam 8-track, 1/4-inch reel-to-reel, or Tascam 8-track cassette deck. (Even the debut Quasimoto album was recorded on 8-track cassette.)
See the complete collection over at Stones Throw.