Filmaker Pritt Kalsi takes us into the heart of King of The Beats, which, with 9 crews crews from around the world competing against each other for a title, bills itself as "the most hardcore beat battle of all time."
Obviously this isn't the largest beat battle, but with only a £20 budget and 1 day to complete a track, it certainly ranks in the elite for requiring sampling producers to be resourceful.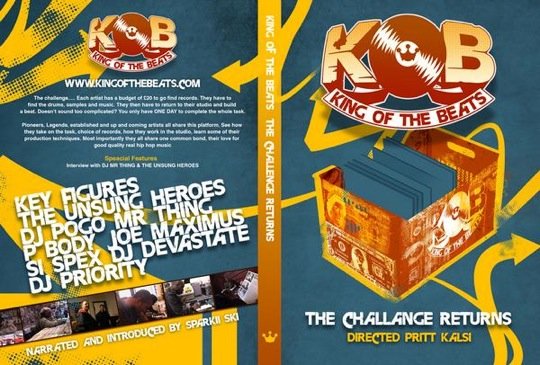 King of The Beats Producers:
DJ DEVASTATE
THE UNSUNG HEROES
SI SPEX
P BODY
DJ POGO
DJ MR THING
JOE MAXIMUS
DJ PRIORITY
KEY FIGURES
UNDERSTANDING
King of The Beats DVD Launch Party
Sunday September 28th, 2008 (Free)
THE VIBE BAR,
Brick Lane, London
Check the KOB website for additional trailers and info.