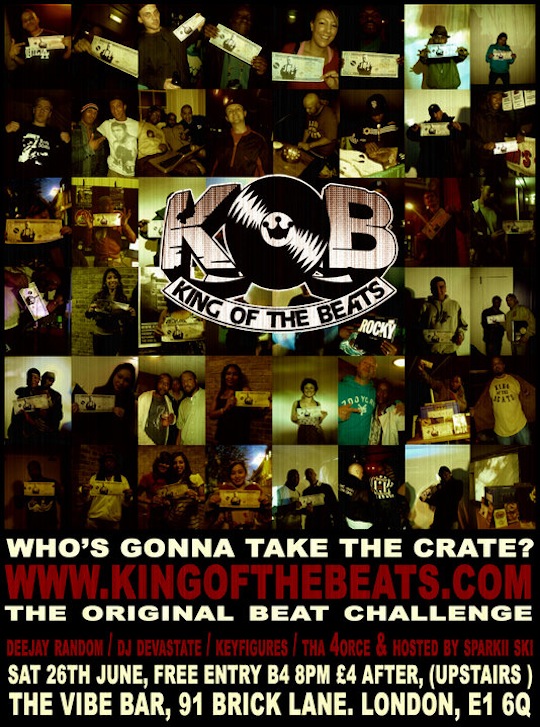 On Saturday, June 26th, 2010 producers from Birmingham and London will converge a the Vibe Bar to compete in the sixth King of The Beats producer challenge. Hosted by Sparkii Ski and featuring DJ's Random and Devestate on the 1's and 2's.
King of The Beats 6: Who's Gonna Take The Crate
The Vibe Bar
Sat June 26th
91 Brick Lane
London, E1 6Q
Hit the break for the crate digging inspired promo video.