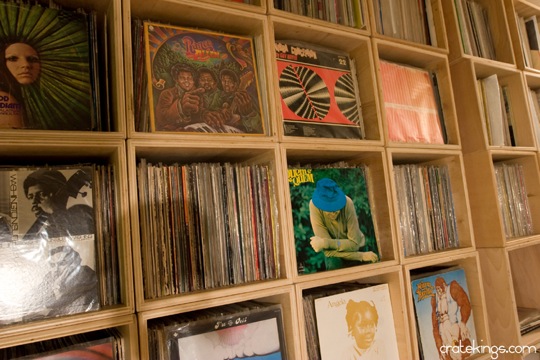 I've personally been a big fan of DJ Spinna for over a decade and ever since first catching a glimpse of his studio inside of the book Behind The Beat, I've been curious as to what a closer look inside would yield. Luckily for us, DJ Spinna was kind enough to open his doors and reveal to Crate Kings readers the many musical secrets that lie inside his home studio.
Vocal booth, mixing desk, turntables, synths, and vinyl galore. Whether it's the extensive collection of vintage equipment or the eye popping stacks of highly organized vinyl, DJ Spinna's home studio is guaranteed to inspire even the most experienced production fan.
Visit the gallery for a complete studio tour, then go grab a copy of Sonic Smash!