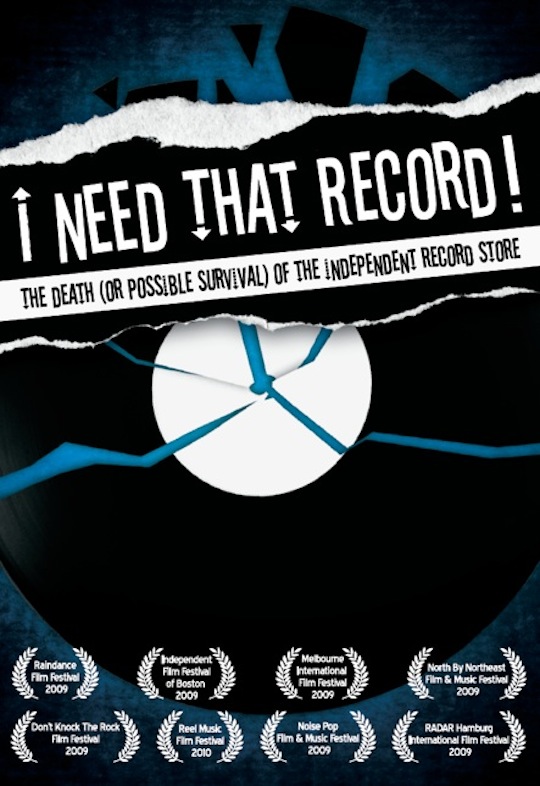 Brendan Toller's documentary entitled I Need That Record! The Death (or Possible Survival) of the Independent Record Store examines the trend of closing independent record store and other similar small businesses. The documentary, which was has already been released to independent retailers and featured at a number of prominent film festivals, is scheduled for mass availability on July 27th.
Visit the I Need That Record! website or go grab a copy of the DVD.
[Respect to Pro Hip-Hop for bringing this to my attention.]
Hit the break for the documentary trailer!