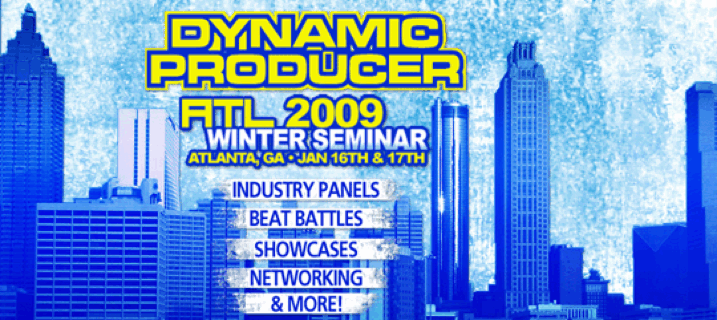 Here's a chance to duck the winter cold and spend a couple of days networking, attending industry panels, showcases, competitions. The Dynamic Producer conferences tend to receive mostly postive feedback from its attendees, so this may a good opportunity of for a quick regional event.
January 16th and 17th
Registration: $75
Panels include:
Dynamic Producer Alumni Panel
"Stacks" The Publishing Panel
The Art of Songwriting
The "Real Talk" Producers Panel
Head over to the Dynamic Producer seminar website for more info.