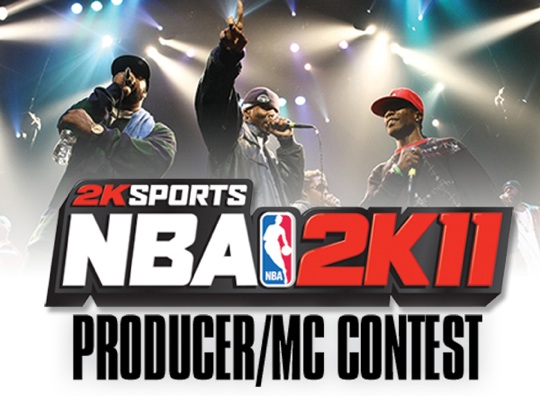 Duck Down Records and 2K Sports present the NBA 2K11 Producer/MC Contest.  According to Duck Down, the winning producer will have his or her creation featured on the NBA 2K11 soundtrack along with an all-expense paid trip to NYC and the chance to perform live at the 2010 CMJ conference.
The contest is divided into two segments.  The first segment focuses on producers while the second features MC's competing over the winning instrumental.  In addition to MP3 instrumentals, producers are encouraged to submit video footage with their entries.
Good luck to all readers of Crate Kings (hopefully you give us a shoutout)!  Producers must submit an original, sample free instrumental by the March 22nd, 2010 deadline.
Visit the Duck Down contest page for complete rules and details.