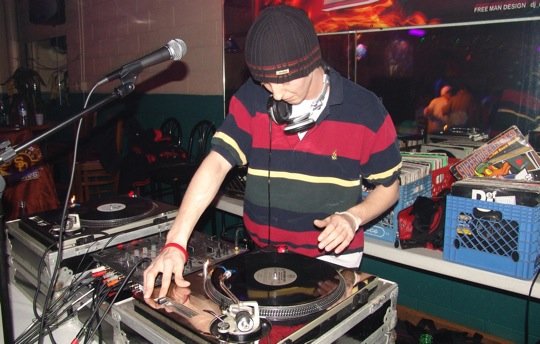 It was a tough field of competition during the Crate Kings Spring '08 beat battle, but producer Illeagle was able to pull through and take the number one spot with clever sample flipping and programming skills.
The 27 year old Illeagle hails from Fort Wayne, Indiana and has been producing & dj'ing for over a decade. When asked to describe his style in one word, Illeagle simple responded with "ill" and listed Alchemist, Kanye, DJ Premier, Havoc… "all producers really" as having influenced his work.
Finding inspiration in the sounds of The RZA, Illeagle began crafting beats using a Roland XP-50, later moving on to the Akai MPC 2000XL. Like a well rounded professional should, Illeagle now utilizes a blend of both hardware and software. When pressed for specifics about his current setup he replied, "I plead the 9th", and finally gave up the goods stating, "…I use FL, Reason, Audition, and my laptop so I can work on tracks anywhere."
Check out Illeagle's work on Sonny's "Makin' Music (Tha Come Up) released by Grimeykid Ent. He says that, "I'm workin' with anybody that wants to make good music. I'm always workin' on something, trying to network, get my music out there to more people, and get in the game."
Another chance to get in on the ground floor with an up and coming producer… artists looking for custom tracks can contact Illeagle via Myspace.