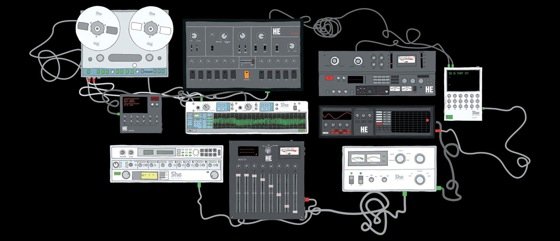 Much respect to all of the producers & beatmakers who took the time to craft an entry for the Crate Kings Spring '08 Beat Battle. Our highly respected judge Riggs Morales, Sr. Director of A&R Shady Records/Goliath Artists, Inc. has listened to all of your entries and made his final decision along with no holds barred critique and advice. Congrats to all of the winners and thanks to everyone for putting in such a great effort!
"I have to say that out 40+ submissions, there was a extremely minimal amount of creativity in what I heard. Most sounded either dated or straight pots and pans crashing over the obvious part of the sample. I credit those who decided to take a left field approach and push the sample to their advantage.
Adding drums to an obvious part of the sample is easy. In some cases, producers were creative with the sample then went to shit on the drum patterns. Drum patterns, sequences and vibes change with the times. You can pillage the same sample from here till infinity, but the preferred drum patterns in '89 are different from '94, 2000, and so on…
Had this been '94, most of the tracks submitted would've been selling like hot cakes, but its '08 and the following producers are adjusting well.
1st Place-Illeagle
Contemporary, right tempo, and made the sample work for him. Tempo and pattern is good enough to accommodate anyone from Luda and T.I. to 50. The cool intro sets the listener up for a completely different vibe than the intro calls for. Kicks and snares are simple and effective giving the track identity.
2nd Place – Jay Habbit
For making the samples work for him. You can barely tell that he actually used the sample. Manipulating the sample to fit your preferred groove doesn't require equipment, but instead the ability to improvise with what you have.
3rd place – Clipseman
For upping the tempo and turning it into an action packed jam that speaks in volumes for whoever decides to get on it. A Freeway type of MC would have a field day with this one."
Again, many thanks to both our esteemed judge and talented contestants… Stay tuned for the soon to come personal profile of DJ Illeagle!
Head on over to the Crate Kings Forum for more discussion about the entries and results.