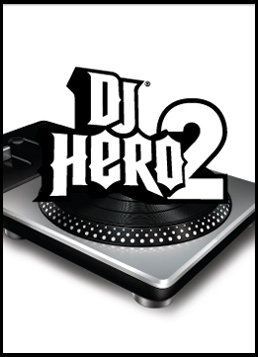 As if you haven't had enough already, Activision has announced the upcoming release of DJ Hero 2.  Scheduled for fall 2010 availability, DJ Hero 2 will feature music from Dr. Dre, The Chemical Brothers, Kanye West, Metallica, Lady Gaga, Rihanna, and over 85 more artists.
The game's producers promise that DJ Hero 2 will feature improved gameplay, new multiplayer modes, and a Party Bundle, which includes a copy of the game, two controllers, and a microphone.
Visit the DJ Hero website for more details or to pre-order.