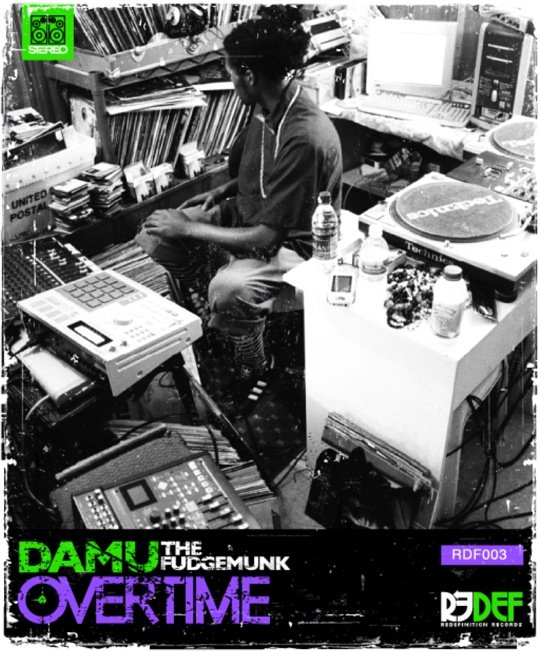 It's been over 6 months since Damu The Fudgemunk last hit us with a full collection MPC funk. His previous release of Spare Time left more than few mouths gaping at what can be accomplished when a skilled producer is put together with a sampler and an envious stash of vinyl. Never one to leave fans without instrumental satisfaction for too long, Damu drops Overtime to build even further on his ever growing reputation as a mighty force on the MPC.
With Overtime we're presented with a coplementary full instrumental album crammed to the brim with all types of bonuses and extras. Included in the download package are not only 12 full length tracks, but also album covers, two videos, and liner notes in PDF format!
By the way… yes, that's a shout out to Crate Kings in the Overtime intro!
Download: Overtime – Damu The Fudgemunk