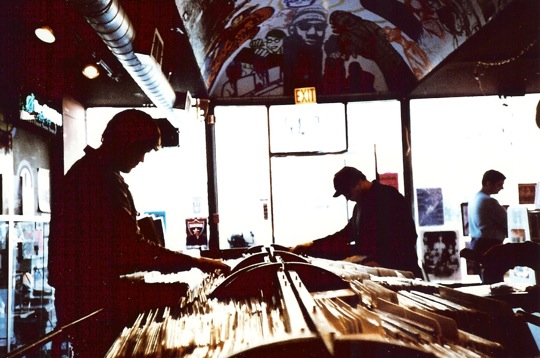 While Crate Kings and Redefinition Records have been quietly teaming up for our own online producer video series entitled "Beat Break", it suddenly occurred to us that a proper video show should have proper theme music. We then realized that this would be the perfect opportunity to showcase the talent of our readership by holding contest!
So here's the proposition: Create an original theme song between 10-15 second long, work in the words "Beat Break", and send over an mp3 version.
For some this will be a chance to add the first bullet point to a new production resume, for others it will serve as additional exposure for an already growing career. Either way, we can't wait to unveil the first episode and show the world how talented Crate Kings readers are.
1st Place Winner Receives:
Front page profile feature on CrateKings.com
Theme appearing at the beginning of at least one "Beat Break" segment.
Production credits at the end of each featured episode(s).
Additional Winners:
Depending on quality of submissions, additional winners may be selected to have their work and production credits showcased in later "Beat Break" segments.
How To Enter:
Create an original, sample or non-sample based composition between 10-15 seconds long that incorporates the words "Beat Break".
Email attached mp3 entries to contest@cratekings.com with the subject "Beat Break Theme".
Enter as often as you like, however, please consider quality over quantity.
Other Guidelines:
You agree to give Crate Kings and Redef free, unrestricted use of your original composition for the Beat Break series. (We don't want to own your work, just use it for our own episodes.)
Winner(s) will be chosen by show producers with all decisions being final.
Entry Deadline: Wednesday, June 17, 2009 at 12AM EST.
Contest Tips:
Although the theme will be 10-15 seconds long, think of it as being a complete composition having a beginning, middle, and end. (Production vs. Beatmaking)
While all entires will be given a fair shot, retweeting helps put a name to a face and may help your entry stand out. (Networking & Promotion)
All contest updates and Q&A will be available via Twitter.
Stay tuned to Crate Kings and Redefinition Records for more info.