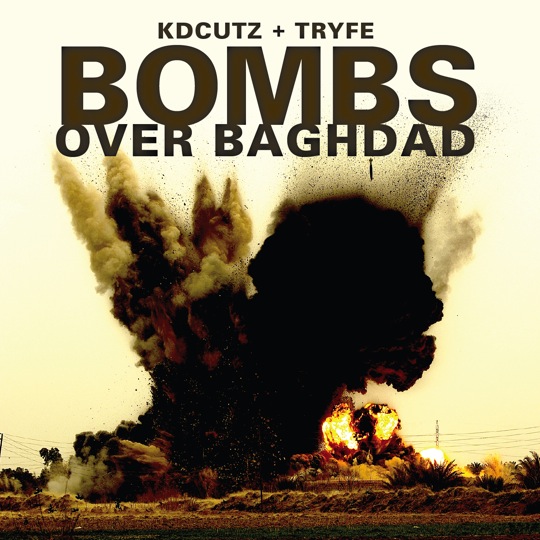 Respect due to Seattle based producers KDcuts and Tryfe for teaming up and offering this collection of Bollywood inspired beats entitled Bombs Over Baghdad (B.O.B.). Although each instrumental was individually created, the 13 track beat tape delivers a high powered, yet cohesive sound throughout the entire project.
Download: Bombs Over Baghdad (B.O.B) by KDCuts & Tryfe
Visit Tryfe and KDCutz for more info.
Rear cover + track list after the break!